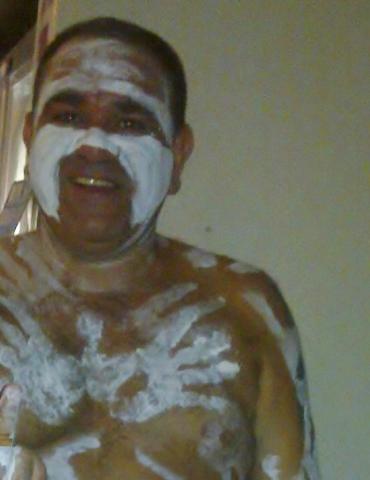 Brendan is a proud Aboriginal man whose cultural connections and two tribes are the Arrernte in Alice Springs Northern Territory and Barkindji which covers the area from Lake Mungo all the way along the Murray River to Wilcannia.
His skin name is Japangardi.
Brendan is a talented artist, musician, storyteller and dancer.
As an artist, Brendan again brings to life Dreamtime stories through the style of iconography or dot art.
Brendan is passionate and advocates for the environment and a promoter of cross-cultural understanding.
He uses his traditional knowledge of the bush and Aboriginal culture to educate other Australians and international visitors alike.
Brendan was one of the original Discovery Rangers teaching culture, traditional bush medicines and bush food when conducting tours around greater Sydney region and on Sydney harbour.
Not only is Brendan a talented artist but a accomplished Yidaki player performing for over twenty years both in educational settings and festivals.
He passionately trains/coaches Aboriginal youth in culture and performance.
As a yidaki (didgeridoo) player Brendan brings to life Dreamtime stories and native animals.
He gives a full interpretation of the yidaki, songs and the complexity of playing.
Brendan is a recognised and respected yidaki player amongst both non Aboriginal and Aboriginal communities.
He has performed with both local artists James Morrison and Tommy Emmanuel and international artists such as The Fugees, Lauryn Hill.
Yidaki Didj & Dance and Descendance are just a few dance troupes that Brendan has performed with here and around the world.
Everyday Brendan lives and breathes his traditions and culture.
Copyright © 2015 Guwaali - All Rights Reserved