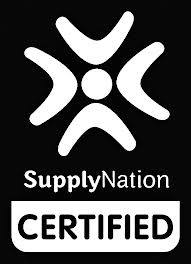 Let's share our stories, learning from each other and about ourselves.
Mission
Guwaali aims to be one of the leading independent consultancies for social inclusion, reconciliation and diversity.
Vision
Contribute to Australia being a leader and a shining beacon of light in the world for social inclusion, respect, culture, diversity, intelligence and collaboration.
Guwaali is guided by the following principles:
Social Inclusion
Everyone having the opportunity to fulfil their aspirations, dreams, talent and desires
Enable all to be contributing members of society and their communities
Diversity is understood, embraced and respected
Society develops and implements mechanisms for inclusion
Individuals are treated equitability
Respect
Starts with oneself
Treat others as you want to be treated
Appreciate both commonalities and individuality
Diversity
The awareness, understanding, acceptance, appreciation and celebration of our similarities and our differences
Enables a myriad of ideas and perspectives to be drawn on for problem solving
Intelligence
Innovation
Lateral Thinking
Teach others to teach themselves
Always look beyond the words
Collaboration
Successful outcomes flow from all parties' equal ownership of the solutions
Capacity building of individuals, families and communities
Shared contribution, information, rewards and outcomes
The solution to "Closing the Gap" is consultation, education and collaboration.
Guwaali understands this will only be achieved by fostering, nurturing and building lasting relationships between all sections of society, community: the public sector, private sector, non government organisations, communities and individuals.
Lasting and successful relationships are founded on respect.
Guwaali is a 100% Australian Indigenous owned business.
Copyright © 2014 Guwaali - All Rights Reserved