Testimonials verbatim from some clients of Guwaali:

On behalf of ACCAN, I wanted to express my appreciation for the assistance you have provided to us in the development of our Reconciliation Action Plan. Your advice and guidance, even the occasional 'extraction' from the office, have provided important learning opportunities for me and all of the ACCAN staff. Once again my sincere thanks for your generous support and no doubt we will continue our work together.

On behalf of the Allen Consulting Group, I would like to express my gratitude for the invaluable assistance that you have provided over the last six months.
In particular, your advice and support during the formalisation of our Reconciliation Action Plan (RAP) ensured that we have an achievable, industry leading RAP that as a firm we are very proud of.
Further, through your ongoing support and well-established networks we have engaged with individuals, businesses and tertiary education providers that are working towards reconciliation. Such engagement will be critical in achieving the ambitious goals we have set for the firm through our RAP.
Your professional yet easy-going approach has made you a pleasure to work with. I wish you all the best with your new venture and look forward to working closely with you in the future.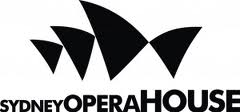 I am writing to thank you for your support of Sydney Opera House's inaugural Reconciliation Action Plan (RAP) and your moving Welcome to Country at the launch in May.
In particular, thank you for working with me in the consultation process which has resulted in the development of our RAP, a living document that we are very proud of. We couldn't have done it without you.
This RAP is an important step forward in bridging the gap between Aboriginal and Torres Strait Islander people and their fellow Australians. Sydney Opera House is committed as an organisation and community of individuals to the initiatives and targets laid out in the Reconciliation Action Plan.
Thank you once again for your support. I look forward to updating you on the progress we are making towards achieving our targets

As Interrelate Family Centres prepares to launch the organisational Reconciliation Action Plan as well as to celebrate its commitment to Reconciliation via regional RAP launches, we would like to take this opportunity to sincerely thank you for the significant contribution you have made to this process.
As a key member of the Reconciliation Action Plan working party, your input, feedback and consultation was very much appreciated, as was your facilitation of the cultural awareness training workshop.
We look forward to sending you a copy of the published Reconciliation Action Plan in the near future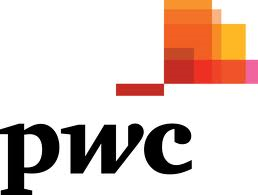 Acknowledgment of the work you contributed to PwC Reconciliation Art Project
I wanted to write and offer our genuine appreciation and thanks for your enormous contribution to the PwC Sydney office reconciliation art project. Without your efforts, determination and commitment the project would not have been the incredible success it was.
From the very first initial conversations you have lead me and the team on a journey that in my mind is what reconciliation is all about. Working with the students and teachers from Eora College opened our eyes to the amazing talented people we have right next to our office. From the first meeting, to the day in the foyer co-creating art, to the handover of the work and even recently standing together seeing the artwork hung in our offices, this project has been a true process of sharing each other's life journey in an effort to bridge the knowledge and appreciation gap between Aboriginal and Torres Strait Islander peoples and the rest of the Australian population.
So it is with sincere words that I say thank you personally and on behalf of PwC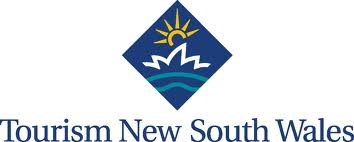 Oprah's Ultimate Australian Adventure
To the Chair of Metropolitan Local Aboriginal Land Council
On behalf of all at Tourism NSW, I would like to extend a huge "thank you" for your efforts in making Oprah's Ultimate Australian Adventure such a resounding success.
Many people in the tourism industry, as well as partners in other fields, worked very hard for months to ensure that Ms. Winfrey and her Ultimate Audience enjoyed the ultimate holiday. Ms. Winfrey, her audience and crew indeed had the trip of a lifetime and we appreciate your contribution to it.
I would like especially to thank you and Michael West, CEO and Founder of Guwaali, for working with us to plan and deliver the Welcome to Country, Smoking Ceremony and the performers for the Premier's Welcome Party on Saturday, 11 December, 2010.
We are very proud of Sydney and New South Wales and everyone who contributed to this VIP visit - a visit that will bring immeasurable benefits to our tourism industry for some time to come.
The episodes of the Oprah Winfrey Show filmed in Sydney were beamed into millions of homes in the USA and around the globe, providing our industry with enormous opportunities to promote our destinations and experiences including, of course, Aboriginal culture in NSW.
Once again, thank you for your commitment to delivering this very important project. Yours sincerely,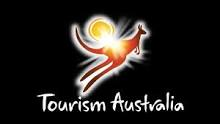 Tourism Australia would like to thank you for attending our Celebration of Indigenous Culture
On behalf of Tourism Australia, I write to thank you for your wonderful contribution to our Celebrate Indigenous Culture evening event on April 5, 2011. We had an outstanding turnout and feedback from all in attendance has been overwhelmingly positive.
Tourism Australia also wishes to acknowledge the great support of Indigenous Business Australia and the State and Territory Tourism Organisations who assisted Tourism Australia to bring together this important event.
Thanks again for your contribution.

On behalf of City of Sydney, we would like to thank you for your contribution to the success of the Chinatown Works Opening on Saturday 21 January 2012.
The celebration of the first of a series of upgrades in Chinatown was a great success. Wet weather on the day reinforced that we were entering the Lunar Year of the Water Dragon! Despite this, the event was well attended and well received by the attendees.
We sincerely thank you for the important contribution you have made to the success of the Chinatown Works Opening. We wish you a healthy and prosperous Year of the Dragon!

Thank you for the work you conducted last year at Perpetual to assist us with launching our Reconciliation Action Plan (RAP) and celebrating NAIDOC Week.
The NAIDOC event you organised at short notice was a great way to introduce our staff to Aboriginal culture and traditions, through the short talks and the performance format.
You also provided valuable input in reviewing our RAP, including some great lateral thinking in suggesting an art project to engage staff in identifying ownership, understanding the history behind the paintings and recognising those owners through plaques.
Copyright © 2014 Guwaali - All Rights Reserved